By Guest Bloggers Carolyn Quinn and Jaime Angelini
The people we meet who have "too much stuff" won't ever be followed by a camera crew that captures shots of perilous, towering stacks of papers, bins or boxes. There will never be split screen comparisons of their house or apartment before and after workers and family members arrived.
That's because clean outs are not our approach.
Though clean outs are good for TV ratings and achieving an immediate solution to a problem, it's not what we do. Sure, it's rewarding for viewers to stay tuned and see those transformed tidy, neat living spaces during the final minutes of the show. And, truth be told, we prefer tidy homes for those living in unsafe situations, but the means we employ to get to that goal do not include a dumpster.
The reason why we don't endorse clean outs is often highlighted in those shows: it's distressing. People who are strongly emotionally tied to their possessions have big emotional responses. Sometimes a dumpster-style clean out can be a trigger that leads to a setback of collecting – often ending up worse than the original hoard. They begin the behavior again; re-accumulating and filling up all that prime, vacant new real estate.
A confession…In the past–in another job many years ago–one of the authors of this blog, has been "guilty" of these clean outs. While assisting people under the threat of eviction, she cleaned up and cleaned out while working as a residential case manager. (So, cable TV, we are not picking on you unfairly. One of us has evolved from that thinking.)
We are better educated and better informed today. Older and wiser, as they say. The practices we teach now are rooted in successful programs that were proven to work long-term on changing behaviors for individuals living with hoarding disorder, also sometimes called Finders/Keepers, which is a modern term we prefer to use.
How it started
We originally sought out help for people in Atlantic County, following Hurricane Sandy, when we met and identified storm survivors who couldn't part with their wet belongings. We saw firsthand people who did not get rid of their water-logged possessions weeks–even months–after the storm. They were stuck; and we worried about their health and safety as we observed layers of hazards in their living situation.
There was another glitch, a big one.
In our area no one local was working with people who lived with hoarding disorder. We called and asked…a lot. No one.
The results of online searching and researching led us to a successful initiative in Boston (now called the Metro Housing Boston's Hoarding Training Institute). Luckily, the forward-thinking, helpful professionals there were willing to teach others, like us. Fast-forward through conferences, training, long-distance phone calls, more training and meetings.
The Mental Health Association in Atlantic County started its, "Too Much Stuff? Hoarding Tendency Initiative," based on Boston's successful model. We have been working with people referred to us by code enforcement officials, social workers, nurses, pest control and other professionals who have become partners in our effort to connect help to those who need it and accept it.
Individuals who are ready to make a change start out by attending our "Too Much Stuff," support groups, which are bi-weekly meetings. During a typical meeting, people at various stages in their own pursuits to declutter are working their way through the process together. Tough topics, like how their possessions affect social relationships, are discussed openly and honestly among peers who understand and offer suggestions based on their experience.
We also provide in-home services to those who are ready for one-on-one support from staff. Each week staff spends about an hour to offer guidance on sorting/discarding, non-acquiring exercises and practicing other skills critical to manage clutter.
Some of those tips for decluttering include:
Start with 15 minutes a day. It's emotionally draining, so the recommendation is to work in small, daily increments to prevent feeling overwhelmed or frustrated.
Resist the urge to do more or "get ahead" in a single day. The downside is that you may not return to the task the next day because of exhaustion.
Use a timer.
Sort in three piles: "Keep," "Discard," and "Maybe." By the end of the session, assign the "maybes" to either "discard" or "keep."
Work in the same room/space. Do not wander from room to room.
Maintain the space that is cleared. Mark the cleared space with painter's tape as a visual cue to prevent the clutter from accumulating again.
What we know
Many people with "too much stuff" want to change. They'd like to make healthier lifestyle changes–such as not buying more stuff, not collecting free stuff, or not saving mail and other ways that commonly lead to a house that is cluttered and unsafe. We also recognize that, if these people could have changed their behaviors on their own, they would.
The reasons behind these behaviors are complex and individualized, and talking about them among peers helps.
We also know that talking about it all–the impact on family and friends, the challenges, and the successes–is an important part of the process. People feel less alone; they feel understood. Peer support helps.
Time and time again, we see that working toward the weekly goals is rewarding and worth the effort. Based on our experience and what's been reported, this yields positive results and leads to success.
Science and research have come a long way for individuals with too much stuff. We understand that there is still a way to go to chip away at stigma associated with clutter. Shame and embarrassment can keep people frozen in place. We also know that this blog can make a difference to someone who reads it and shares it.
We don't know all the answers, but we understand more than we did in recent decades. We keep looking for answers. And we're confident that they're not found in a dumpster.
We have a place for that idea: the "Discard" pile.
Like what you read here? Need help? Email toomuchstuff@mhanj.org or call 609 916-1330
---
Carolyn and Jaime are co-developers of "Too Much Stuff? Hoarding Behaviors Initiative" at the Mental Health Association in Atlantic County.
Carolyn M. Quinn works at the Mental Health Association in Atlantic County as the ICE Wellness Program Manager, which provides peer-led support groups and a variety of wellness workshops to adults living with mental illness and co-occurring challenges. She also is a certified instructor for Adult and Youth Mental Health First Aid as well as a certified Advance Level Wellness Recovery Action Plan (WRAP) Facilitator.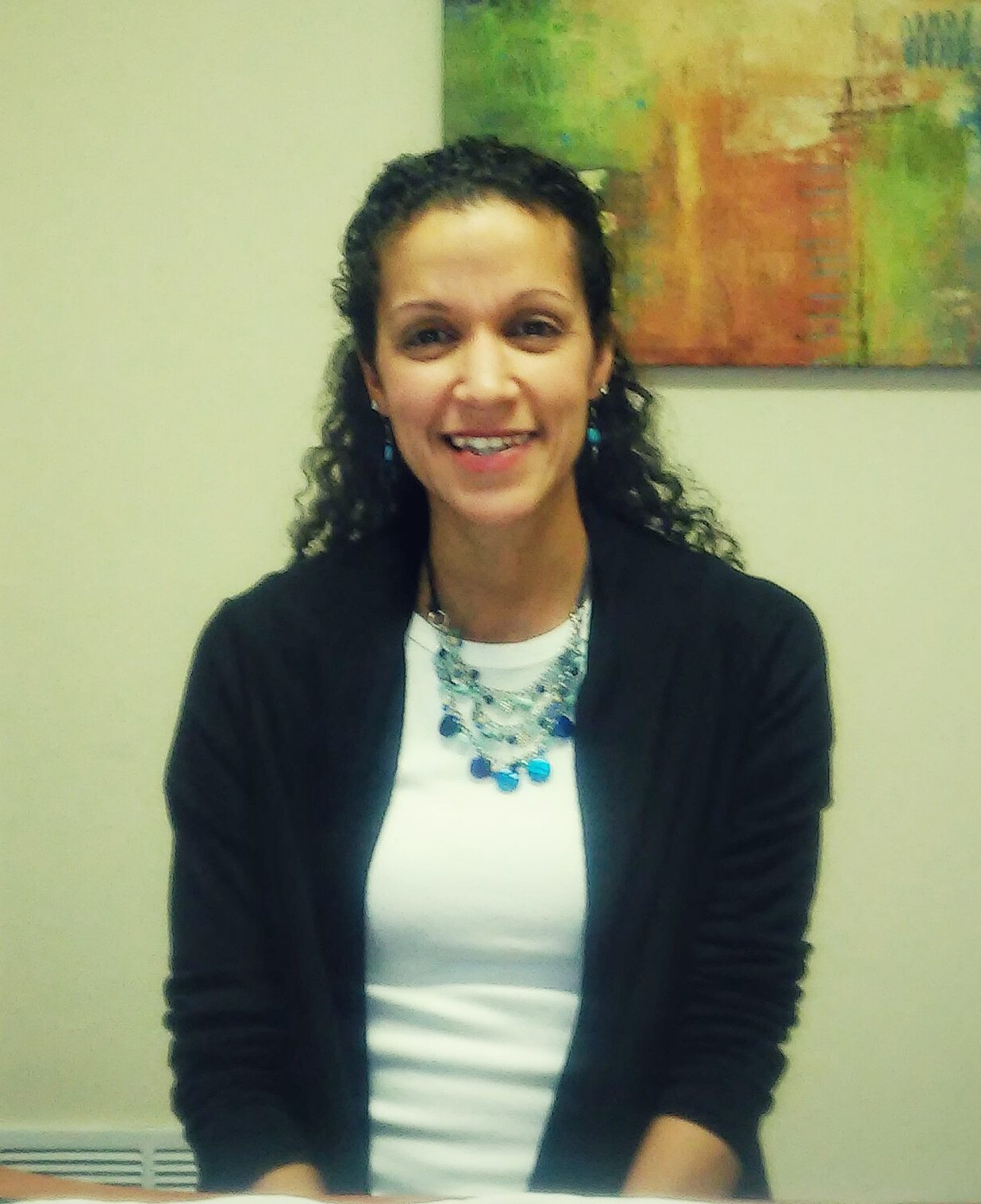 Jaime Angelini is the Director of Consumer Services at the Mental Health Association in Atlantic County where she provides support, education and advocacy to individuals living with mental illness, substance use disorders, and those experiencing homelessness. Jaime is a certified Mental Health First Aid Instructor, parent educator, Disaster Response Crisis Counselor and a trainer for law enforcement officials who respond to individuals with special needs.