Never underestimate the power of community. Lora Durr did not expect that one little art project could grow into a community phenomenon and social media craze. Ms. Durr is an art teacher at Hamilton Township's Crockett Middle School and she is always striving to bring her students fun, thoughtful lessons which also inspire the whole school and now the whole Township. That's what led to the creation of #HamiltonRocks, which Ms. Durr describes as "Social Practice Artmaking", meaning that an artist puts their work out in the world and it becomes art when society interacts with it".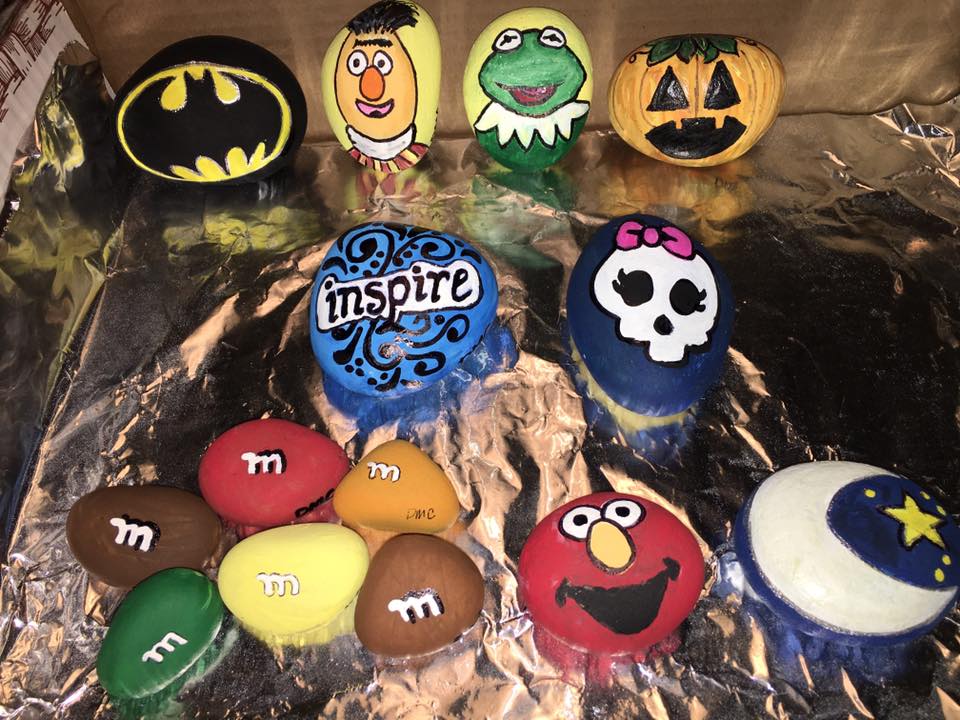 Ms. Durr was inspired to create this project by a fellow educator from Jefferson City, Missouri (#JCRocks) that she met over the summer at a National Art Education Association conference.  She has also received guidance and inspiration from another project in Tennessee, #901rocks. The project, #HamiltonRocks! is simple, you find rocks (from a public, safe place) paint them, write #HamiltonRocks on the back and hide them in plain sight throughout Hamilton Township. When people find the rocks they can keep the rock if they love it, leave it where it is for someone else to find, or re-hide them in a new location.  And of course, all are encouraged to be inspired to paint and hide their own rocks! There is a Facebook group and Instagram account where people can share their creations and finds. Ms. Durr adds, "Social Media has been key to getting the word out", however she also notes that it is not required to participate. People can still paint rocks, hide rocks and find rocks and spread the project by word of mouth.
The mission behind #HamiltonRocks and other community-based art projects is to spread creativity and kindness throughout the town.  What Ms. Durr did not expect was that this project would grow so quickly and spawn a real sense of community. "I didn't think people would have time for it" Ms. Durr commented when asked about the quick growth of the project. Yet, it seems many have found time for it. It's even sparked community activities. Some families have begun to make an effort to clean up local parks after discovering a lot of litter on their rock hunts. Now many are bringing bags to collect litter and encouraging others to do so as well. And this project is really for all ages. Families are having rock painting nights, where kids and adults alike are participating. Adults without kids have been inspired to paint and hid rocks too!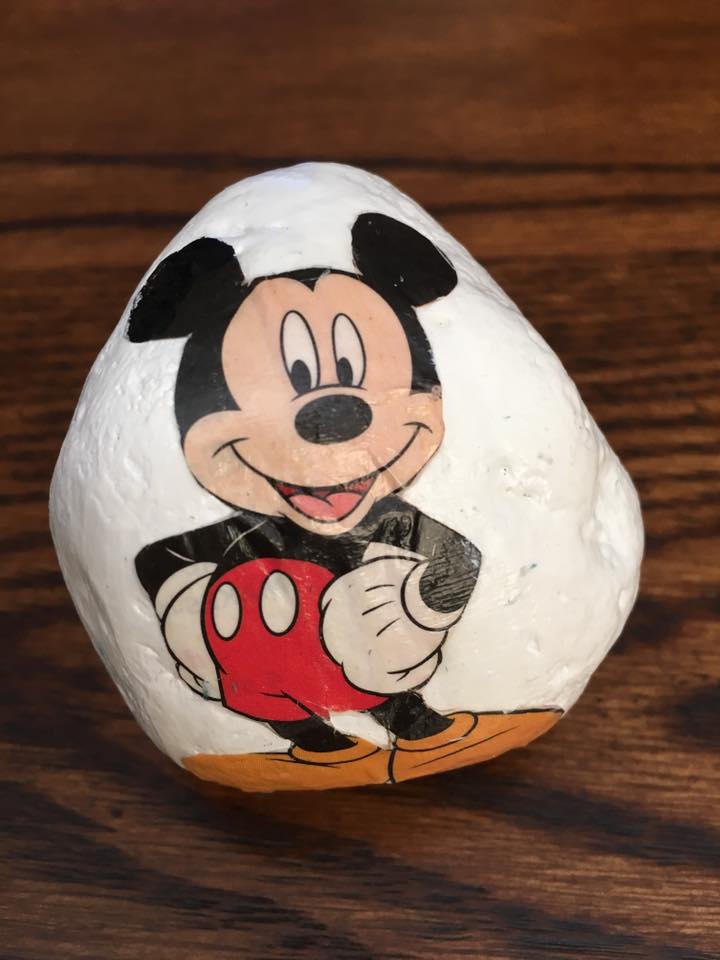 At the request of Ms. Durr, the NJ Foundation for Aging, also connected the project to a local Senior Center. Kathleen Fitzgerald at the Hamilton Township Senior Center invited #HamiltonRocks participants to come and hide rocks at the senior center before their annual senior picnic. Ms. Fitzgerald was amazed with the response and the seniors were so surprised to find many beautifully painted rocks when they arrived for the picnic. Ms. Fitzgerald reports that there were more than 500 seniors at the picnic, when asked about their reaction, she stated "What a hit it was with the seniors when they spotted them in the flowerbeds! They were all talking about how cute they were and what a great idea this art teacher came up with to get our community all involved."
The interaction with the Senior Center was such a success that Ms. Durr is joining them on Oct. 13th for a Pizza and Paint night. They are inviting Seniors and their families/friends to come for pizza and Ms. Durr will provide some information on the project and tips for rock painting. Kathleen expects around 100 people to attend.
Many people are amazed with how this project grew and the way it is bringing joy to so many in the community. Other towns are hearing about this and creating their own rocks projects. If you like the sounds of it, find out if it's happening in your area, Facebook is a great place to start, but you might also consider paying extra attention to your surroundings in case there is art hiding in plain sight!