In the Winter 2015 issue of Renaissance magazine we featured an article about Federally Qualified Health Centers. The full article is below.
Federally Qualified Health Centers Providing Quality Health Care to New Jersey's Aging Adults
Linda Whitfield-Spinner,  DMH, LCSW, PCMH CCE
Quality Program Director
New Jersey Primary Care Association, Inc.
Twentieth-century advances in medicine have enabled people today to live longer, healthier and more productive lives. However, "more than a quarter of all Americans and two out of every three older Americans have multiple chronic conditions, and treatment for this population accounts for 66% of the country's health care budget."1
According to The State of Aging in America 2013 report, mobility should be considered fundamental to everyday life and central to an understanding of health and well-being among older Americans. "Impaired mobility is associated with a variety of adverse health outcomes."2
Many private health care providers have moved out of urban settings to the suburbs, making it difficult for seniors and their caregivers with limited transportation options to continue their care with these practices. Federally Qualified Health Centers (FQHCs) are readily available resources for seniors and caregivers. These comprehensive health care centers are often underutilized by seniors who may not think to go to a FQHC. FQHCs are community-based, nonprofit or public organizations that provide services to people who lack access to health care, including those without insurance, residents of rural and underserved areas. FQHCs provide comprehensive primary health care services as well as supportive services (education, translation and transportation, etc.) that promote access to health care. These comprehensive services vary from health center to health center and may include General Primary Medical Care, Prenatal and Perinatal Care, Preventive Dental Care, Mental Health and Substance Abuse Treatment/Counseling, Vision, and Pharmacy. FQHCs provide these services to people of all ages, whether or not they have health insurance. For those who do not have insurance, services are provided on a sliding fee scale, based on their ability to pay.
FQHCs also focus on prevention and disease management which can help avoid emergency department visits and hospitalizations for chronic conditions like diabetes and asthma.
Oral health is a vital part of overall health throughout the life cycle. According to Juris Svarcbergs, D.M.D., M.P.H., Dental Director, at CAMcare Health Corporation, "Most people know that regular medical and dental check-ups are important. Yet many seniors cannot afford routine dental care because of fixed incomes or limited access to care." Poor oral health impacts overall health and increases the risk for chronic illnesses like diabetes and heart disease. Other challenges may include problems chewing, pain, limiting food choices and low self-esteem due to an unattractive physical appearance.
According to the Center for Disease Control and Prevention, one quarter of adults over the age of 65 have lost all of their teeth. Major barriers for the elderly obtaining proper dental services include lack of access to dental care and high costs.3
Dental care is part of the comprehensive services available at many of the FQHCs in New Jersey. For example, CAMcare Health Corporation (CAMcare), a FQHC that serves communities in Camden and Gloucester Counties, in New Jersey, began providing Senior Dental Services targeted to outlying townships in Camden County in May of 1995. One program sponsored by the Camden County Board of Chosen Freeholders (Dept. HHS, Division of Senior Services-ADRC) in partnership with Camcare Health Corporation, provides dental services for Camden County residents.
"As a trusted provider of comprehensive medical and dental care, Zufall Health Center has successfully implemented access to oral health care to seniors living in public housing," says Rina Ramirez, MD FACP, Chief Medical Officer at Zufall Health Center. Through the use of their mobile van, dentists at Zufall regularly visit seniors where they live to provide much needed dental services.
In addition, Zufall provides patient navigation services and programs to Morris County's most vulnerable older adults for over 7 years. The health center'Äôs patient navigators are trained, culturally sensitive health care workers who serve as liaisons between the patients/families and the treating physicians and other health care systems. Navigation spans a range of needs including enrollment and eligibility assistance, translation and interpretation services during a visit to a health care provider or social service agency, assistance with compliance with medical advice such as getting needed tests, obtaining appointments for subspecialty referrals, scheduling follow up appointments and completing medical forms, and transportation to and from appointments.
Zufall's Intergenerational Program, or ZIP for short, joins together preschoolers and seniors to actively engage with health topics. The program runs for five weeks, covering topics such as healthy eating, going to the doctor, what to expect on a dental visit, and safety. Throughout the course of the program, seniors (also known as Grandfriends) help their very own preschooler to master health topics while reinforcing their own knowledge as well. It is the active, engaging, and hands-on format of the series which makes the program so valuable for seniors and the kids alike.
Programs such as improving access to dental services to seniors, patient navigation services and ZIP are an integral part of Zufall Health Center, and provide individualized attention and support to patients in this older age group.
There are 20 FQHCs in New Jersey with satellite sites in every county, totaling 120 sites. All New Jersey FQHCs, are working to meet the health care needs of everyone in the communities they serve. To learn more about New Jersey FQHCs and to find a health center near you, please visit the New Jersey Primary Care Association website at www.njpca.org or click here.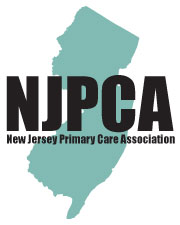 1. http://www.cdc.gov/features/agingandhealth/state_of_aging_and_health_in_america_2013.pdf (ii)
2. Ibid, page iii
3. Center for Disease Control and Prevention: http://www.cdc.gov/chronicdisease/resources/publications/aag/doh.htm